DO YOU REALLY NEED A GENERATOR?
When the light goes out because of a power outage, a generator can keep your house or your cottage warm on a cold winter night or fresh and cool on a hot summer day.  Selecting the right generator can also help you finish a deadline on your computer or keep your phones charged. If you have a business, a barn, an apartment building, or an industrial building with 100 employees, the list of benefits and blessings of having your generators ready and well maintained is limitless.
GENERATORS ARE BECOMING VITAL TO SO MANY PEOPLE AND PLACES AND FOR SO MANY REASONS
A GENERATOR COULD BE YOUR LIFELINE WHEN THE POWER GOES OUT!
Instant Lighting is assure
Heating/AC/Hot Water
Computers, Phones, Chargers
Water Pump/Sump Pump
Gas Furnace
Microwave or Coffee Machine
Electric Garage door
Fridges & Freezers
Critical Medical Equipment
Safety in the workplace
Security System remains "ON"
Keep working while power out
Key Appliances/ Equipment
Meal Preparation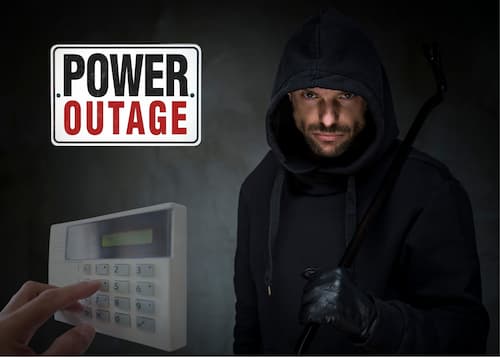 "Did you know that a generator can also keep your house, your cottage or your place of work SAFE during a power outage because your alarm system will be able to remain "ON" when the power goes "OUT" without you knowing it. Many break ins happen while the power is out, sad but true. Your generator adds another layer of protection to your property."
Compact Inverters
Portable Generators
Standby Generators
RV Generators
PTO Generators
Commercial Generators
Towable Generators
Compact Inverters
KEY POINTS
Silent
Fuel: Gas
Smallest generator model
Limited Wattage output
APPLICATIONS
Excellent for small outdoor jobs
Safe to power a computer of sensitive electronic equipment
Portability is the key factor
BRANDS
Cummins – Onan
Briggs & Stratton
Echo-Bearcat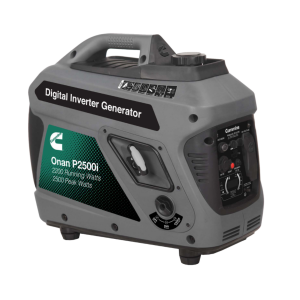 Portable Generators
Standby Generators
RV Generators
PTO Generators
Commercial Generators
Towable Generators
GENERATOR SIZE CALCULATOR
CHOOSE A GENERATOR THAT IS RIGHT FOR YOU!
An emergency is not the time to discover your home's wattage needs. We created this generator size calculator to help you consider your needs and to help you think about what you would like to power during an outage at your home.
EXAMPLE OF HOME STANDBY GENERATOR CAPACITY
WHAT CAN A 9,000-WATT GENERATOR POWER?
This range of power needs means you can probably use a portable generator instead of a whole house generator. A 9,000-watt portable generator can run one of the following combinations, but not both at the same time:
Refrigerator, microwave oven, electric stove, and dishwasher, OR
Central AC in smaller homes, washing machine, and iron
WHAT WILL A 13,000-WATT GENERATOR RUN?
This size generator is a great entry-level generator to power rooms of your choice. A 13,000-watt generator could power all the following basic amenities:
Central air conditioner
Electric water heater
Gas furnace
Electric garage door
Refrigerator
Freezer
Microwave
WHAT CAN YOU RUN WITH A 20,000-WATT GENERATOR?
A 20,000-watt home standby generator is ideal for powering the whole house through an outage, especially if you have a larger home or longer outages. A 20,000-watt generator could power the following essentials in addition to the list above.
Dishwasher
Washer
Dryer (Electric)
Cooktop (Gas or Electric)
GENXPERT - GENERATOR BUYING GUIDE
FACTORS TO CONSIDER BEFORE BUYING OR INSTALLING A STANDBY GENERATOR
Initial steps and cost to consider when buying a generator:
The upfront cost of purchasing and installing a commercial generator is a bit more than just buying a generator
#1
#1
#1
#2
#3
#4
#5
#6
#7
#8
#9
#10
#1
STEP 1: Select the best generator that truly matches your needs, budget, and Brand choice may also be a factor
* Asking a Generator Expert can save you time and money and avoid a lot of unnecessary stress
* Asking the right questions is key
#1
#1
#2
#3
#4
#5
#6
#7
#8
#9
#10